A new season has begun and spring is upon us. But what does that mean for you skin? Season change can affect the health of your skin, especially here in New Mexico where we can experience fall, winter, spring, and summer in a single day! "Spring cleaning" your skincare routine will better prep your skin for the warmer days (and occasionally windy and rainy days) to come.
5 Tips to Spring Clean Your Skincare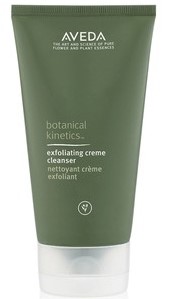 1. Use an exfoliating cleanser a few times a week. Colder weather from winter may have dried out your skin so an exfoliating creme cleanser will buff off any built up dead skin cells while conditioning the skin. You don't need to go overboard with it (unless you're very dry) so using it only a few times a week is enough to get the job done. My favorite is the Aveda Botanical Kinetics Exfoliating Creme Cleanser.
2. Use a toner. Whether your skin is dry, oily, or combo a toner is an essential part of any skincare routine. It helps to pH balance and infuse the skin with important nutrients.

3. Exfoliate in the evening. Our cells do their best repair work at night while we sleep, so using a gentle liquid exfoliant like Aveda Botanical Kinetics Exfoliant will gently exfoliate, removing dull surface cells and leaving your complexion more refined. For best practices, use this at night instead of toner to better prep the skin to receive serums and moisturizers.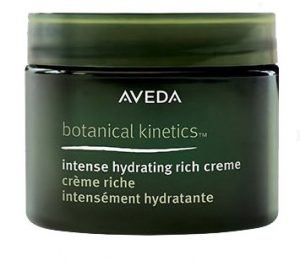 4. Moisturize. As the weather warms up you may need to transition to a lighter weight moisturizer in the morning to help reduce oil production and a thicker creme consistency in the evening to combat 

dryness.
5. SPF. The most crucial step in any skincare routine, especially in the desert! Stick with SPF 30 sunscreen for the face to help block 97% of UVB rays. You may be tempted to mix your SPF and moisturizer together but don't! Doing so decreases the efficacy of both products, especially your sunscreen. Best practice is to layer your products (moisturizer first then SPF) for proper absorption into the skin.
Bonus tip! Allergies can cause irritation and puffiness in the eyes so using a chilled gemstone roller will help soothe inflammation and push your eye creme deeper into the skin.
Following a good skincare routine at home helps to create and maintain balance in the skin. Booking a facial during season change is a great way to make sure your skincare is addressing your skin's needs. I recommend adding a professional exfoliating treatment, like the Perfecting Plant Peel, to your next facial to exfoliate dry skin and restore radiance. Adding an eye treatment will also help reduce the appearance of under-eye circles and puffiness and energize the look of skin around the eyes.
Making small changes to your skincare routine and receiving a professional facial treatment will get your skin glowing for spring and better prep the skin for summer.
Happy cleansing!
Emily
Comments
comments