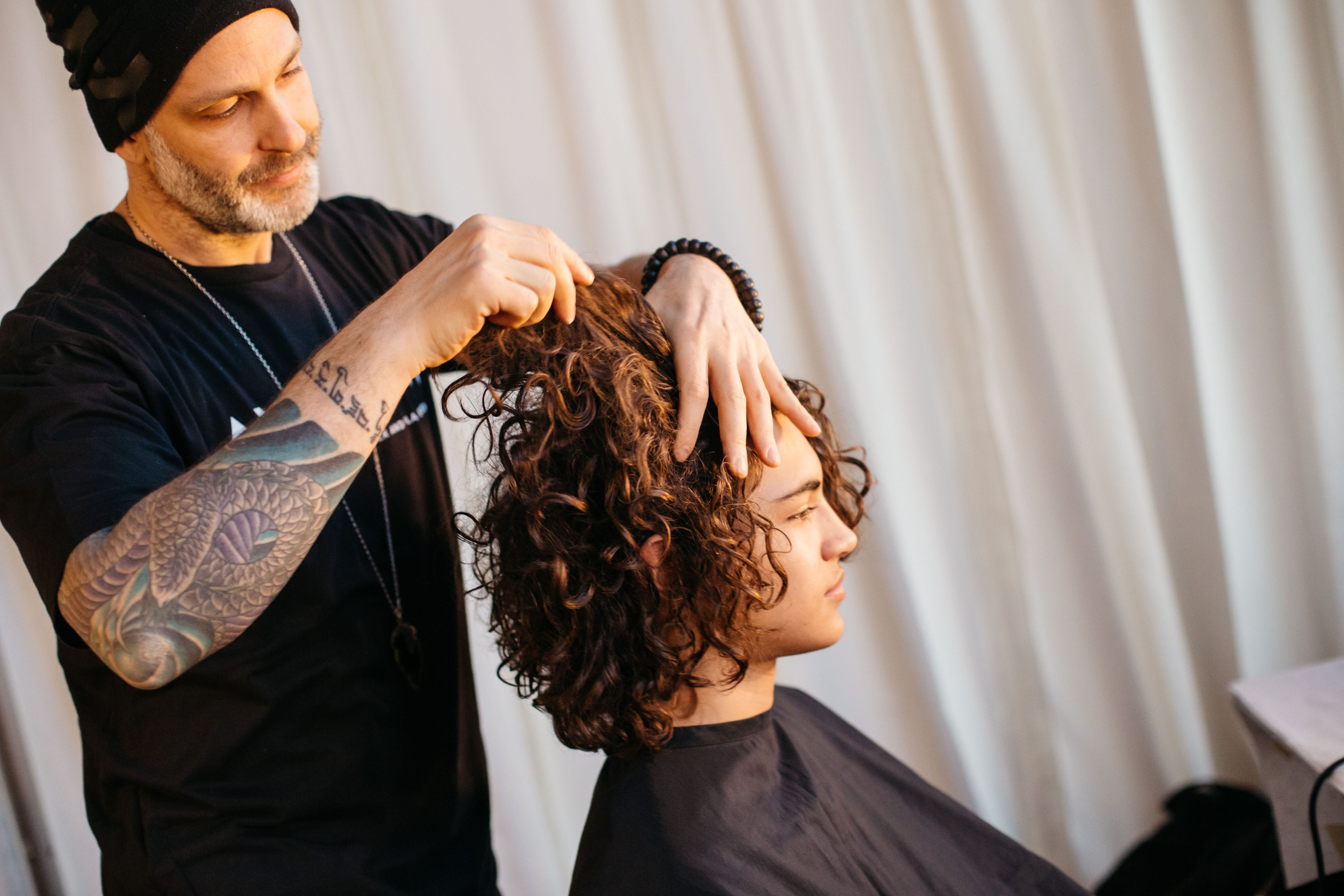 Cosmetology is projected to grow faster than average over the next few years according to the Bureau of Labor Statistics. You can be part of that growing job market! You just need to follow the required steps in order to start your career. The steps to becoming a cosmetologist are slightly different in each state, but almost all require a license. To become a licensed cosmetologist in New Mexico you will have to:
1) Go to School
Each state has its own required amount of hours that you need to spend in school before becoming a licensed Cosmetologist. In New Mexico, 1600 hours are required.  The Cosmetology Program at Aveda Institute New Mexico only takes about 10-12 months to complete.  Some of the topics you will study are:
Hairstyling, cutting, and coloring
Skin Care and Makeup Application
Salon Business and Career Development
And much more!
During your time in school, you will get hands on experience, practicing everything you have learned by providing services to guests under the supervision of the licensed instructors. Attending Aveda Institute New Mexico will provide you with the knowledge and experience to help you become a successful beauty professional.
2) Take the Required Tests
Time to put your knowledge and hands on experience to the test! Any Cosmetology school should prepare you for your State Board Exam. If you don't pass this Exam, then you can't get your license and you won't be able to start your career. At Aveda Institute New Mexico we are very proud to say we have a 99.9% passing rate for the State Board Examination. Our Instructors go above and beyond to help you prepare to pass that Exam and get your license. The test in New Mexico consists of a written section and a practical:
Written – multiple choice test on theory, state laws, safety, and sanitation etc.
Practical – perform specific skills and techniques you learned in school
3) Apply for Your License
After passing both of your State Board Exams, you will be provided with a Licensure Fee Notice with your score. Simply mail this form with the required fees to the NM Board and receive your license!
4) Start Your Dream Career!
As a licensed Cosmetologist, you will be able to rent a chair/booth, freelance or apply for a position with a Salon. As you progress in your cosmetology career you may even be able to move on to managing and owning your own salon after just a few years of experience!
5) Keep Your License Current & Keep Learning!
To continue to work as a Cosmetologist you must renew your license each year during your birthday month. Even if you are not working as a Cosmetologist it's a good idea to keep your license current anyway, that way you have career flexibility and you always have a skilled trade to fall back on even if you pursue other career paths outside of the beauty industry.
In the cosmetology industry, fashion and beauty are always changing, leaving tons of room for you to improve and innovate and ensures you will never be bored in your job. Being part of the Aveda Network will give you access to continuing education that will keep you on the cutting edge of fashion and beauty trends. The more skills and knowledge you obtain, the more successful you will be in your career!
Now that you know the steps, let us help guide you through the process!
At Aveda Institute New Mexico we are passionate about the industry and want to support your success. Contact us today to schedule your free tour and get started in the career of your dreams!
Comments
comments